More than a thousand years of sharing God's love in the Community
Welcome to St Giles Church Horsted Keynes

St Giles is a Church of England village church at the heart of this rural community. Our historic church has stood as a beacon in the village for over a thousand years ministering to all of the parish with God's love guiding the way.
St Giles Church encompasses all generations, with a strong youth involvement through our Primary school, a committed focus on families and a caring and responsive approach to our more senior members. All of this bonded together by prayer and united worship.
Please take the time to browse our website to find out what we have been doing in the name of God and to see what is yet to come and we look forward to seeing you at our forthcoming worship and activities.
---
---
Our Vision
To become better followers of Christ by loving God and loving others
Following our Lord's teaching of the greatest commandments:
"You shall love the Lord your God with all your heart, and with all your soul, and with all your mind".
"You shall love your neighbour as yourself." (Matthew 22. 37.39)
The combined school and church harvest festival giving amounted to 30 or so very full shopping
bags of produce for FSW this year. FSW worker Barney made his collection on Monday 2nd October.

Rector's ramblings
Here is the Order of Service for the Parish Eucharist for the Feast of Christ the King, Sunday 26th November. You can also still read Fr David's sermon from the 19th November.
Fr David, seconded by David Lamb, nominated Marion Lott for the Order of Sr Richard, an annual award for lay people within the Diocese of Chichester who have made an exceptional contribution to a parish and local community and Marion has now been invested into the Order at Chichester Cathedral by the Bishop of Horsham. You can read some of the words from the proposal here.
Serendipity Concert in St Giles Church, Saturday 9th December at 7:00pm, organised by the Friends of Horsted Keynes Church. There are still a few tickets available at £15.00, to include mulled wine and mince pies. Free to children under 12. Email| friendsofhkchurch@outlook.com without delay if you are interested.
St Giles News
The charity collection during November and December is for Chichester Diocesan Family Support Work. Do look at the display at the front of the church,but you can also find out about the work they do here.
Donations can be made using orange envelopes in the collection plate, the electronic system at the back of the church or posted in the post box at the Martindale. There is a stock of the charity envelopes in the Martindale porch.
There will be a collection of toys and gifts on Sunday 3rd December for distribution at the parties organised by Family Support Work for struggling families. They recommend gifts for slightly older children, say between the ages of 5 and 10, as opposed to gifts for babies or toddlers. Also gifts for teenagers are encouraged, something that is usually quite popular in this regard are things like gift vouchers, shower gel/deodorant sets. All gifts should be brought to church unwrapped but with suitable paper attachedIf you cannot come to church on that day, please try to arrange for your gift to be collected beforehand. You can use the contact form on this website for this.
Ian Wilkins, Head of Fundraising and Relationships at Crawley Open House, spoke to the congregation during the service on the 22nd October and was presented with a good quantity of long-lasting food, baked goods and clothing to take back to Crawley. He has sent a very nice message of thanks and a certificate of thanks.

The Prayers for the Annex continue on Monday mornings at 11.30am in St Giles Church.
During these difficult, stressful times do remember that HK Help and HK Prayerline exist to help parishioners in a practical or spiritual way. You can find more details here.
***********************************
Building on to the church — our once-in-a-generation chance to make a real difference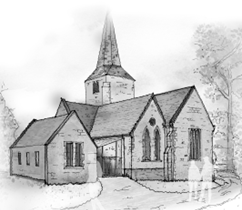 ---
Our starting point, too many years ago now, was that it is quite shameful not to have accessible, clean, warm, light and safe toilet and kitchen facilities at St Giles. Arriving at the right design from the right architect has meant overcoming set-backs while sharing plans with key users, experts and advisers. The plan for our annex, click here to view all the details, has blossomed into a scheme that will serve not just churchgoers, but our whole community.
Your support, as we enter a year of fundraising, backed up with support from the Friends of Horsted Keynes Church, will prove the scheme's worth to benefactors and funding bodies. You will see regular updates on progress her and in P&P. and on an annex Facebook page. We will let you know when larger and fuller views of the plans will be on display.
If you have any questions about the project you can email them to: hkchurchannexinfo@gmail.com and one of the group will answer as soon as possible.
Annex Steering Group
***********************************
Annual Parochial Church Meeting (APCM) and Electoral Registration
The 2023 APCM took place on Thursday 27th April 2023. You can view the Annual Report and Financial Statements for 2022.
Annual Report and Financial Statements 2022

Annual Group Reports for the APCM 2021

Electoral Registration Enrolment/Amendment Form
***************************
Safeguarding at St Giles
St Giles takes safeguarding very seriously and you can click here to view our Safeguarding Policies

Duffy Parry is the Parish Safeguarding Officer and you can access his contact details here
Parish & Parishioner Magazine
Click here for the latest, December 2023/January 2024, edition of Parish & Parishioner Magazine.
The Welcome Pack for new residents to the village is now available here.
Donations to St Giles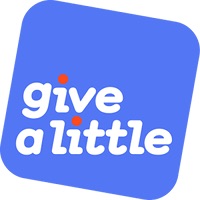 Gifts of money to the Parish are invited here

This takes you to a secure site. It is designed for one-off donations with options to make a Gift Aid declaration and have a receipt sent by email. If you are thinking of committing to regular donations please visit the Giving page.

---
---


To become better followers of Christ by loving God and loving others
---
Copyright © 2017 St Giles Church, Horsted Keynes. All Rights Reserved